Register Now for Bass Lessons! Call Us Today.
813-991-1177
---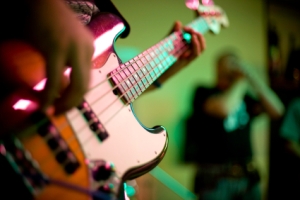 LEARNING BASS GUITAR
Bass guitar is the backbone of the band. Though not as popular as its cousin, the electric guitar, it is needed in nearly every musical group because it provides all the low notes - the foundation of the music.
Bass can be very satisfying to learn because it combines all the best elements of rhythm and harmony - working with the drums and all of the other instruments to create that perfect blend. Because of the size and weight of the instrument, a good age to start is around 10. Of course our instructors can help a bassist of any level improve their skills for any kind of music, whether for an upcoming audition, to play at church, school, or with friends and family.
Bass guitar lessons are available to students in all of our surrounding communities, including Tampa, New Tampa and Wesley Chapel.
For more information about the right age to start bass guitar or any instrument, see our article "5 Ways To Get The Most Out Of Music Lessons.
---