Register Now for Cello Lessons! Call Us Today.
813-991-1177
---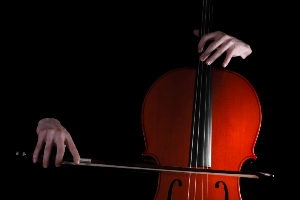 LEARNING CELLO
Cello is the tenor voice of the orchestra and a beautiful solo instrument. Children are ready to start playing cello at about age 10 due to the size, weight and necessary grip strength- although smaller size versions of the cello are available down to 1/10 of full-size for those mature and strong enough. (Click here for a size chart to help you choose the right size instrument for your child, or click here to check out our great instrument rental partnership with Music & Arts)
Of course we have students of all ages that have studied cello with us - whether to prepare for auditions in school or a professional orchestra, or for the sheer joy of playing for themselves and their friends.
Cello lessons are available to students in all of our surrounding communities, including Tampa, New Tampa and Wesley Chapel.
For more information about the right age to start cello, or any instrument, see our article "5 Ways To Get The Most Out Of Music Lessons.
---